Regulatory Organizations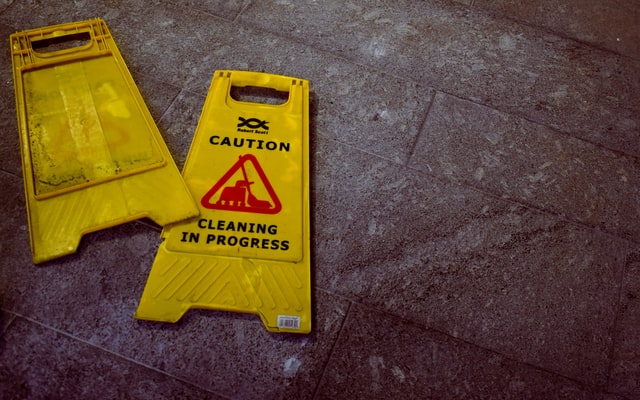 A number of government organizations, including the Occupational Safety & Health Administration (OSHA) and the Environmental Protection Agency (EPA) have been established to help in protecting people from exposure to asbestos. 
There are organizations both at the federal level and worldwide who aim to help protect against hazardous materials, such as asbestos. Among these are following four primary regulatory organizations:
Environmental Protection Agency (EPA)
National Institute for Occupational Safety & Health (NIOSH)
Occupational Safety & Health Administration (OSHA)
World Health Organization (WHO)
During repair, demolition, or construction where asbestos-containing materials are in use, the microscopic fibers can become airborne, and inhaling these particles can cause a number of illnesses, including lung cancer and mesothelioma.
OSHA
The Occupational Safety and Health Act of 1970 was passed by Congress to protect on-the-job workers with the goal of creating a safer work environment and preventing injury and death for employees.
OSHA and Asbestos
For 40 years, OSHA has been fighting to protect workers from the many health concerns that can arise from exposure to asbestos.
Millions of workers in the United States are wearing respirators due to regulations put forth by OSHA. According to OSHA, "Heavy exposures tend to occur in the construction industry and in ship repair, particularly during the removal of asbestos materials due to renovation, repairs, or demolition. Workers are also likely to be exposed during the manufacture of asbestos products (such as textiles, friction products, insulation, and other building materials) and during automotive brake and clutch repair work."

In keeping with OSHA's goal to protect workers against asbestos exposure, the organization imposes fines for businesses who fail to be found in compliance with regulations. In 2015, OSHA fined Kehrer Brothers and Joseph Kehrer $1,792,000 after they were found to knowingly expose eight workers to asbestos.
Though workplace deaths have dropped by 62% since OSHA was formed in 1971, and work-related injury and illness has dropped by 42%, deaths from mesothelioma rates have not changed.
Shipbuilding and OSHA
A Maritime Advisory Committee, under OSHA, examines asbestos in the ship and shipbuilding industry, which has a long history with the substance. This committee's primary focus is on the maritime industry, including ship repair, shipbuilding, and shipbreaking.
Asbestos seemed an optimal choice in shipbuilding, due to its price fireproofing properties. The Navy used the substance liberally on external surfaces due to these fireproof properties, as a result many veterans of the U.S. Navy have an unusually high incidence of mesothelioma.
OSHA requires that some employers provide protective gear and training to workers as well as requiring records and monitoring for asbestos exposure. It has also established acceptable exposure limits.
National Institute for Occupational Safety & Health
Established in 1970, the National Institute for Occupational Safety & Health (NIOSH) helps workers in the United States by providing research, training and information.
NIOSH is a part of the Center for Disease Control and Prevention (CDC) and it endeavors to promote knowledge via scientific research. On top of performing evaluations to better protect workers, the organization conducts scientific research and puts out information.
Asbestos and NIOSH
The National Institute for Occupational Safety & Health sets standards for a number of dangers, including asbestos.
NIOSH works to reduce the number of work-related diseases by offering online resources to instruct workers on how to avoid exposure to asbestos in various industries, including the automotive and shipbuilding industries.
The organization is looking into the safety of nanotechnology — specifically nanotubes, since there is some concern about the structure which is similar to that of asbestos.
NIOSH released a document entitled "Asbestos Fibers and Other Elongate Mineral Particles: State of the Science and Roadmap for Research", which serves as a strategy for addressing asbestos in the workplace.
World Health Organization
Founded in 1948, the Geneva-based organization helps encourage industries and governments to find and use alternatives to harmful materials, including asbestos and other carcinogenic material.
The World Health Organization (WHO) has taken an active role in the urging countries to cease using asbestos due to its cancer-causing properties.
Environmental Protection Agency
The EPA tried to ban asbestos in 1989, but were sued by manufacturers of the product and the ban was overturned in 1991. In 2018, the EPA announced a new rule which would require companies to inform the EPA if asbestos substances are used in different manner or would create potential concerns.
Some say that this ruling may allow companies to use asbestos in new ways.