Top Cancer Centers for Mesothelioma Treatment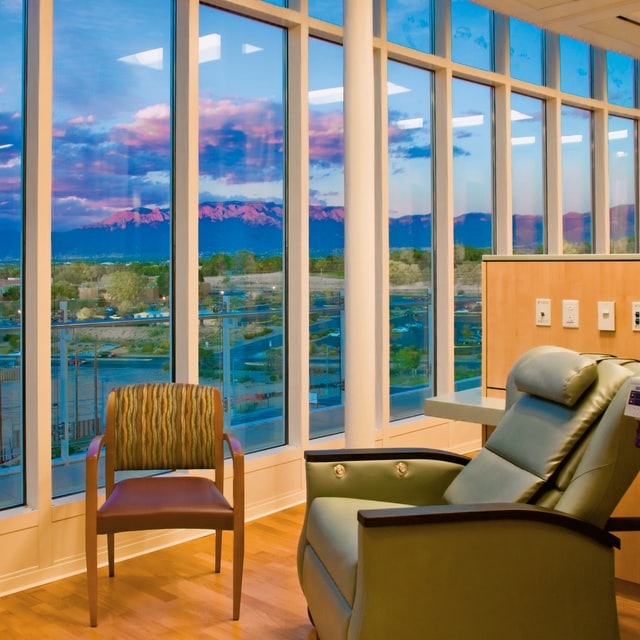 With malignant pleural mesothelioma being one of the most common and also aggressive forms of asbestos affiliated cancers, there are specialists all over the country who's specialty lies in the treatment and trials to combat it. When trying to find treatment for such extensive cancer such as this one, you want to be assured you'll be in good hands.
Here you'll find a leading mesothelioma specialist, Doctor Robert Cameron. His contribution to the research was a surgery that was the first of its kind. It spares the lung unlike forms of treatment such as the pleural pneumonectomy.
This program is one of the few to receive the Specialized Programs of Research Excellence (or SPORE) grant from the National Cancer Institute. This grant is gifted to programs they NCI believes will revolutionize cancer research and treatment.
It is slated to be in the top three best hospitals in the Nation. There is a wide array of treatment options available at this facility to help pinpoint exactly what you need and what will improve your standard of living.
Doctor Raja M. Flores personalizes treatment options for each patient to meet their individual needs. With over 15 years of experience, his optimal goal is to not only spare the lung but improve the quality of patient life.
There is active participation in mesothelioma research studies and trials. They are trying to stay on top of cutting-edge medicine to give their patients the best chance at survival.
Their goal is to put the patient first while actively working to curb the symptoms of the disease and find specialized treatment options.
BWH is at the top of the list for thorough and quality mesothelioma treatment and research. Their team of thoracic surgeons is specialized in mesothelioma particularly, and have performed life-changing advanced surgeries to treat it and put patient comfort above all things.
Their team of surgeons is exceptionally qualified, on staff at Harvard Medical School, and at the absolute forefront of advanced medical techniques to improve patient lives.
Every health plan is carefully crafted by surgeons to suit the patient's needs.
Loyola provides access to exceptionally qualified lung and thoracic surgeons who specialize in treating cancers of this magnitude.
You'll be sure that your case isn't just one of many, they will personally see to your wellness and devise a plan that suits the individual, not just the type of cancer.
With the current staff in place, it has risen to the top of the list for one of the best facilities for specialized mesothelioma treatment.
The treatment options at MD Anderson have cornered this sector of the medical world and targeted treatment has become their calling card.
They are constantly breaking down barriers and exploring new treatment options to improve the lives of patients who are living with mesothelioma.
The team at MD Anderson is not only focused on treatment and a potential cure but also advancements in preventative measures that can attack the cancer before it can completely take root.
Peritoneal Mesothelioma Treatment Centers
Hyperthermic Intraperitoneal Chemotherapy in addition to surgery is one of the best modern solutions to peritoneal mesothelioma as it lengthens life expectancy to over 5 years.
Surgeons at UPMC are providing comprehensive treatment options to those suffering from peritoneal mesothelioma. They are using top-notch and ever-evolving research methods to help craft specific care plans for their patients to give them the best chance for survival.
It has repeatedly been included in lists of the best cancer centers in the nation, so you can be sure your treatment will be quality.
They bring in top experts in radiology, thoracic surgical oncology, and more to tailor treatment plans for the specific patient.
With leading expert Doctor Paul Sugarbaker on staff, you can be sure that your treatment is in good hands. He has pioneered the HIPEC procedure which fills the cavity of the abdomen with chemotherapy to remove tumors.
He has been working with this institution for decades and has been treating patients with peritoneal mesothelioma.
He has revolutionized treatment and made the comfort of his patients his top priority.
It is one of the top cancer centers that utilize the HIPEC procedure as a treatment option on the West Coast.
It has been awarded for its top-notch research methods and dedicated staff who want to prioritize your treatment.
It has been a place for revolutionized medicine, including the discovery of the most successful chemotherapy for pleural mesothelioma.
Their care regimen is team-based and focused on patient-first approaches to treatment. They target mesothelioma specifically to break it down and devise treatment options that will suit your individual experience.
They have made powerful collaborations with the National Cancer Institute and clinical drug trials to provide cutting-edge techniques to tackle your mesothelioma.
How Does a Cancer Center Help?
Essentially these centers are collaborations of doctors and scientists who specialize in innovative treatments and different aspects of medicine, to devise a truly personalized cancer treatment. While there are always similarities between what one patient may be suffering over another, different forms of mesothelioma can manifest with a wide variety of symptoms that need individual attention.
Most of these institutions have received grants and assistance to further their research and bring in more minds to collaborate on innovative techniques and personalized treatment plans. They can bring in staff from different corners of the Nation that specialize in oncology, thoracic surgery, pain management, radiology, and more, to devise new forms of treatment to help manage and even beat cancer.
Mesothelioma is already such a tricky form of cancer to manage with just traditional treatment options. The specialists at these cancer centers are willing to get creative to develop the right combinations of treatments to aggressively conquer the disease.
A dedicated staff and the money to be able to devote time and energy to developing innovative techniques and testing out clinical trials is what sets these cancer centers apart from your typical hospital. With no definitive cure-all, there is an important focus on combination treatments, surgeries, and medications as ways to aggressively combat cancer in the forms that it takes.
If you're suffering from mesothelioma or another form of cancer, you'll want to be sure that the doctors on staff wherever you're receiving treatment are qualified and devoted to battling your illness with you. Selecting where you'll be receiving treatment as well as what treatment options are available to you, are not decisions to be taken lightly. Your life is important and you should be comfortable that whoever will be caring for you during this time is completely devoted to improving your quality of life and doing what they can to lengthen your life expectancy.
Choosing the Right Cancer Center
For mesothelioma specifically, some institutes specialize in the different treatment options and ins and outs of the disease. You'll want to carefully select your course of action based on a few different factors.
Choosing a Doctor
Mesothelioma isn't built the same way as other cancers and so it shouldn't be treated by an oncologist who doesn't know how to handle your condition. Finding someone who specializes in mesothelioma or similar cancers should be your first step. While a regular oncologist may be able to help get you on track for the kind of treatment you'll need, a mesothelioma specialist will be able to tailor your treatment specifically to what you're suffering from.
It is like choosing a mechanic who specializes in your specific brand of car. While most cars seem like they are all the same basic parts, you may be having an issue that is specifically associated with your vehicle that other cars don't struggle with. Finding the right mechanic for your type of car will ensure your vehicle is in safe hands that know exactly how to tackle the issue at hand.
It is the same as choosing an oncologist. You want to be completely sure your oncologist can comprehend the severity of your diagnosis and can offer the kind of advice and options that will suit your specific problems. Even if you can't travel for your treatment, it never hurts to ask your local hospital if they have anyone on staff or know anyone close to you who specializes in asbestos-related cancers. They might be able to send you in the right direction so your time isn't wasted and you can start specialized treatment as soon as possible.
In addition to having specialization in your type of cancer, you'll also want to consider their experience, training, availability, the clinical trials available to you, and the cost of their services. Most specialists will consult with you either online or in-person to gauge if they can meet your expectations and needs.
Even if you think you've found the perfect doctor to help you, you should be open to available options should the one you choose be unable to take you on as a patient. Don't be discouraged if this is the case, there are plenty of other options you can consider, and compiling a list of a few specialists to choose from may help you the most in your search for the right one. You'll need to make sure they are covered by your insurance or that you have the financial ability to work with them even if they are out of your network.
Assessing Treatment Options
Doing your research isn't just limited to finding the right doctor. You'll also want to be sure to research the kind of treatment options that are available to you. Some doctors specialize in specific forms of treatment like radiology, chemotherapy, surgical procedures, medical trials, and even immunotherapy. Your specific form of mesothelioma may respond better to certain treatments over others.
Even if you don't select a certain specialist, they may know a colleague or institute that will be able to better accommodate your needs. They can usually lead you in the right direction for what your specific form of cancer will need to be properly tended to. If you can find specialists in asbestos-related cancers, they can also lead you towards emerging medical advancements and clinical trials that can help you. They usually have a good grasp on what the new techniques emerging in the world of medicine are and can either get you connected with certain clinical trials, therapies, or procedures that may be vital to your success.
Cancer centers that are specifically focused on mesothelioma will be your best bet in finding specialists that can either help you or point you in the right direction. They are typically well-versed in what their colleagues in the field are up to, as well as emerging techniques that may have more success in treating your specific diagnosis. It may seem silly to spend so much time researching even if you're not going to use a specific center or doctor, but these are specialists for a reason and they want to help direct patients towards the right options for them.
Consider Costs
Cancer treatment isn't cheap. With so many bells and whistles that are necessary to the treatment process, the expenses can stack up quickly. Even with great insurance on your side, they often won't be able to cover everything so you should be prepared with information about the cost of certain procedures and treatments to help make your decision.
Because a lot of the institutes have received government funding or private grants, many of them offer programs to help families with the cost of treatment. Financial plans, free clinical trials, and even grants for travel or medical expenses can be made available for the right qualifiers.
There are several government agencies as well as non-profit organizations that can offer financial assistance to those who are struggling with affording treatment or travel to treatment centers. The HRSA Bureau is dedicated to helping low-income families get connected with transportation services and other resources to help pay for treatment. Hill-Burton facilities are also required via their grants to give care to those who may not be able to afford treatment.
They are a great resource that is dedicated to putting the patient first and ensuring needy patients can receive the care that they need. In addition to PAF, the Mesothelioma Research Foundation of America is also solely dedicated to finding better and affordable treatments for different forms of mesothelioma. They make it their mission to provide funding and advice to patients struggling with mesothelioma and are worried about being able to afford treatments.
They have funded several of the most viable clinical trials in recent years as their goal is to help mesothelioma patients and develop treatments that will make the management of this disease easier. No one suffering from mesothelioma or other forms of cancer should have to worry that they won't be able to afford treatment. It is a rough illness and can take a lot of time and effort to manage and combat, so you should be able to take that time and be able to afford that effort because your health is important.
If you aren't sure if you qualify for certain assistance programs or trials, you should contact them directly to see if they would be willing to work with you. Your insurance provider may even be able to offer assistance in ways you were unaware of.
It may not seem like it, but doing your research and finding what options are available to you is part of the battle.
Top Cancer Centers for Mesothelioma Treatment
Mesothelioma.app