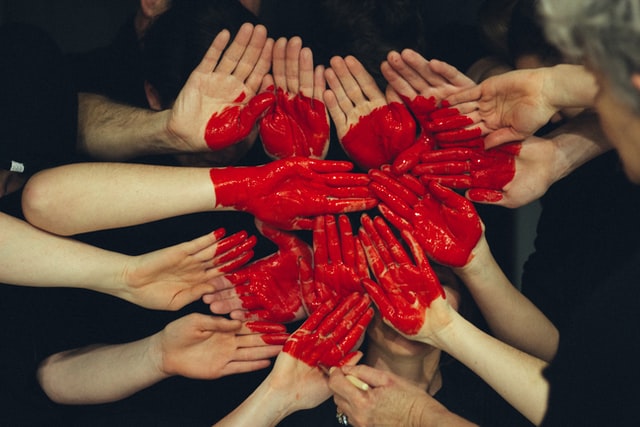 These resources are located throughout the United States and offer help through online services or in-person locations. They are designed to provide helpful assistance to patients with mesothelioma, fund new treatment research, and raise awareness about this rare cancer. 
Charities for Patients with Mesothelioma and Families
The Mesothelioma Applied Research Foundation is one of the few non-profit groups dedicated to finding a cure for mesothelioma. The foundation consists of physicians, researchers, advocates, patients, and their family members. They host the annual International Symposium on Malignant Mesothelioma, a comprehensive mesothelioma weekend in Washington, D.C., each year. It helps raise awareness of the disease and has already awarded $7.1 million in research grants.
Website: www.curemeso.org Phone: (877) 363-6376
The American Cancer Society (ACS) has millions of supporters and offers many resources for cancer patients and their loved ones. It's a community-based, national organization that has spent years dedicating its time and resources to remove cancer as a major health concern. Their primary goal is to continue working on finding cures for every type of cancer.
Website: www.cancer.org Phone: (800) 227-2345
The Air Charity Network is an organization that collaborates with seven regional services that fly across the entire United States. Its primary goal is to offer a service that matches people in need with free flights and travel arrangements to designated specialized health-care facilities. They have pilots who have volunteered their time to fly Mercy Medical Airlift, coordinating free airline tickets for commercial service and covering more than 600 miles.
Note: All passengers must prove financial need and a medical diagnosis that requires treatment at a specialized hospital in a different location than the patient resides in. The patient also needs to be medically stable and able to fly in an unpressurized plane.
Website: www.aircharitynetwork.org Phone: (877) 621-7177
CaringBridge is a free website that is run by donors from all over the country. Its primary purpose is to connect anybody with a serious health issue with their loved ones. It's a great way to help patients cope with an emotional journey and receive support from many people. It works like a social media platform allowing people to leave messages, post photos, and any updates. There are over an estimated 500,000 people connected through this service daily.
Website: www.caringbridge.org Phone: (651) 789-2300
The Supportive Care Coalition is a nationwide effort of 20 Catholic health organizations, all with similar goals that focus on improving palliative care, addressing the patients emotional, spiritual, and physical needs.
Website: www.supportivecarecoalition.org Phone: (503) 216-5376
The Lungevity Foundation is dedicated to funding lung cancer research and focuses on improving lung cancer survival rates. It wants to ensure a higher quality of life for those already who have lung cancer while educating others on ways to help reduce the risk of developing the disease.
Website: www.lungevity.org Phone: (844) 360-5864
Resources for Patients with Mesothelioma and Families
NCI is the leading federal agency addressing cancer research and education. It's part of the National Institutes of Health (NIH).
Website: www.cancer.gov Phone: (800) 4-CANCER
The CDC's mission is to promote well-being, health, and quality of life by advocating prevention, disease control, and preventing injuries.
Website: www.cdc.gov Phone: (800) 232-4636
The Pacific Meso Center, a non-profit research institution, focuses on the prevention and the treatment of patients with malignant pleural mesothelioma.
Website: www.phlbi.org Phone: (888) 996-MESO
OHSA was created to help ensure all American workers' safety and health by establishing and enforcing workplace standards. They provide training, education and have an outreach program. They continue to develop partnerships and encourage continued improvement in workplace health and safety.
Website: www.osha.gov Phone: (800) 321-OSHA
NIH's primary goal is to help improve overall health for all human beings. They work diligently to discover any additional knowledge about health issues that can provide better health for individuals with life-threatening illnesses.
Website: www.nih.gov Phone: (301) 496-4000
The National Cancer Institute has developed a program known as CancerTrials. This platform is dedicated to providing information on all the different clinical trials, including cancer-related clinical trials. Its website lists all the current data for the clinical trials sponsored by NIH and other research institutions.
Website: www.cancer.gov/about-cancer/treatment/clinical-trials Phone: (800) 4-CANCER
The Memorial Sloan-Kettering Cancer Center has resources to assist with managing pain and side effects. It provides an effective approach to disease management and treatment. The website also provides reliable resources for finding valuable information online related to different types of cancer.
Website: www.mskcc.org Phone: (800) 525-2225
The NCCN is a non-profit with a mission to improve the quality and effectiveness of care provided to patients dealing with cancer.
Website: www.nccn.org Phone: (215) 690-0300
The National Cancer Institute (NCI) has a program named CancerNet, which is designed to provide the public with trustworthy resources and information related to cancer.
Website: www.cancer.gov/about-cancer Phone: (800) 4-CANCER
The Mesothelioma Research and Treatment Center is located in the Moffitt Cancer Center. Their specialized program falls under the Department of Thoracic Oncology.
Website: www.moffitt.org Phone: (800) 663-3488
The MD Anderson Cancer Center has a mission to help eliminate cancer.
Website: https://www.mdanderson.org/ Phone: (877) 434-0135
The Hospice Foundation of America provides informative education on hospice's benefits for both families and people battling terminal illnesses. You can find all the details and locations of hospices on its website.
Website: www.hospicefoundation.org/Grief-(1) Phone: (800) 854-3402
The CSN is a branch of the American Cancer Society. It is designed to offer support to both survivors and their families through the difficulties related to cancer treatment and survival.
Website: www.csn.cancer.org Phone: (800) 227-2345
CANHELP is a network of people who dedicate their time to helping others find and choose the best alternative cancer therapies, including innovative cancer therapies.
Website: www.canhelp.com    Phone: (800) 364-2341