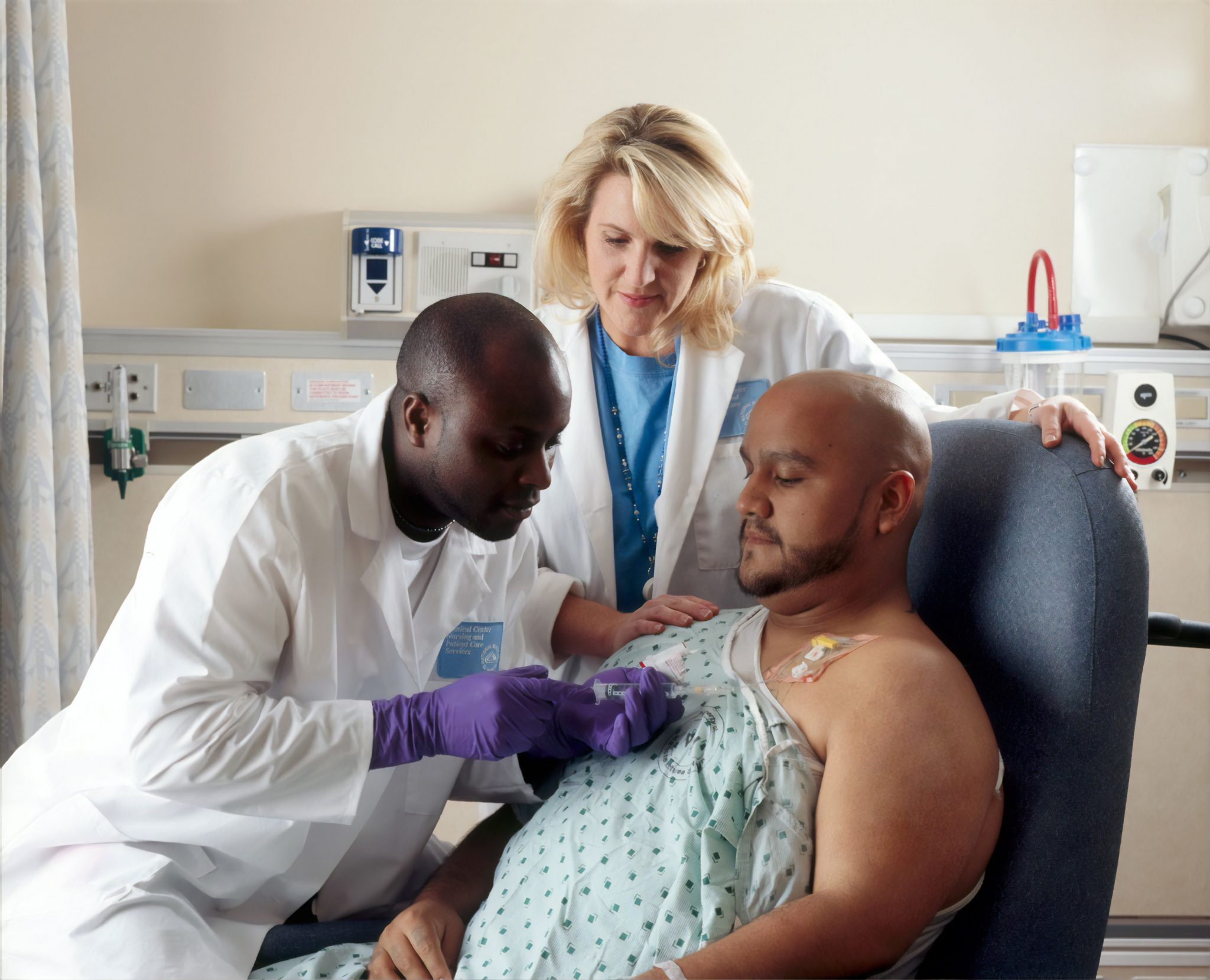 Keytruda immunotherapy is an approved off-label treatment for malignant pleural mesothelioma that has returned and is resistant to other therapies. Keytruda is also known by its generic name, pembrolizumab. 
Keytruda's Success in Treating Other Cancers
Keytruda has been successful in treating many other cancers, including 
Breast cancer

Cervical cancer

Colorectal cancer

Cutaneous squamous cell carcinoma

Endometrial cancer

Esophageal cancer

Gastric cancer

Head and neck cancer 

Hepatocellular carcinoma

Hodgkin lymphoma

Melanoma

Merkel cell carcinoma

Mycosis Fungoides

Non-small cell lung cancer

Primary mediastinal large B-cell lymphoma

Renal cell carcinoma

Small cell lung cancer

Urothelial carcinoma
Keytruda is commonly used in a multimodal approach, meaning it is combined with other cancer therapies such as immunotherapy, chemotherapy, surgery, and radiation. Combination treatment generally leads to better quality of life and life-expectancy outcomes than what can be achieved with one drug or one kind of cancer therapy alone.
How Keytruda Works
Keytruda works to inhibit the PD-1 receptor found on T-cells. (T-cells are a type of white blood cell. They stimulate the immune system and kill foreign cells, infected cells, and cancer cells.) This receptor is like an "off" switch. It prevents T-cells from fighting and killing other cells, including cancer cells. 
By inhibiting PD-1, Keytruda activates the immune system to function at a higher level. Keytruda also works to inhibit the proteins PD-L1 and PD-L2, which activate PD-1.1
Side Effects of Keytruda
Common side effects of Keytruda include
Low blood counts (white blood cells, healthy red blood cells, and platelets)

Hemorrhage

Elevated liver enzymes 

Decreased kidney function

Electrolyte abnormalities (low sodium, phosphate, calcium, potassium, magnesium, and bicarbonate)

Low protein 

Low or high blood sugar

High cholesterol and high triglycerides 

Hypothyroidism

Weakness

Fatigue

Swelling

Heart rate and rhythm abnormalities

Abdominal pain

Decreased appetite

Nausea

Vomiting

Diarrhea

Constipation

Weight loss

Nerve pain

Joint ache

Muscle ache 

Headache

Fever

Cough

Shortness of breath

Infection

Inflammed and sore mouth

Hair loss

Skin rash, itching, and discoloration2
Keytruda Immunotherapy for Mesothelioma
Mesothelioma.app