Mesothelioma Support
Mesothelioma can be a battle that is exceedingly difficult to traverse alone.
Get in Touch
Even with familial support or friends who are willing to lend a hand, it can feel lonely dealing with an illness that they don't understand. Luckily, there is a wealth of support out there for those struggling with mesothelioma. When you and your family need a supportive group of people who understand what you're going through, there are online and in-person options for you to join up and start sharing with others.
Whether you or your family are looking for someone to talk to about your diagnosis, or you need monetary help, support is available in many forms.
What Kind of Support Is Available?
Support Groups

It can be intimidating at first to imagine sharing with a whole group of people what your daily struggles are, but these groups are for those going through the same things to discuss their lives and even tips and tricks that work for them. Support is available in-person where you can gather frequently to swap stories and advice. Or you can find an online group that consists of message boards, chat rooms, and can give you access to tools and resources to help you and your family.

Mental Health Resources

Aggressive illnesses take a lot out of you and can affect your loved ones as well. If you or a loved one is feeling anxious or depressed and you need a little extra support, there are therapists or even therapy groups to help you cope with what you're feeling.

Treatment Resources

If you and your family are struggling with affording your treatment, there may be resources available to help ease the burden. There are funds and even nonprofits that work to cover travel expenses and expensive surgeries or other treatments.

Community Efforts

If several patients with mesothelioma in your area were exposed due to natural disaster, environmental exposure, or occupational exposure, your community might be a great resource to spread awareness for asbestos-related hazards. Fundraisers and even petitions to inform and possibly fight for better working conditions, state support for cleaning up hazardous sites, are all options to get your community involved.
Helpful Resources and Support Groups
Brigham and Women's Hospital is one of the top cancer centers for mesothelioma and asbestos-related illnesses. They offer several support groups for not only those who are struggling with mesothelioma themselves but also for families and caregivers who need a little extra support. These meetings are weekly and offer food, company, advice, and resources to those who just need a little extra help bearing the weight of mesothelioma.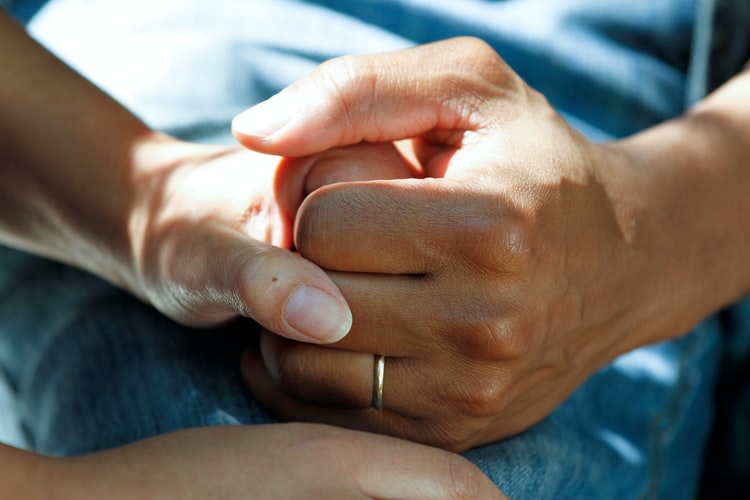 If you're feeling isolated in your diagnosis and feel like you have no one to talk to, there are options available to you. The Mesothelioma Applied Research Foundation offers several Facebook support groups, as well as a few telephonic support calls for patients and families alike. They have groups for those battling mesothelioma, fore caregivers, and the bereaved on Facebook. Over the phone, they have a similar lineup but also have a survivor stories call and a group for spousal loss.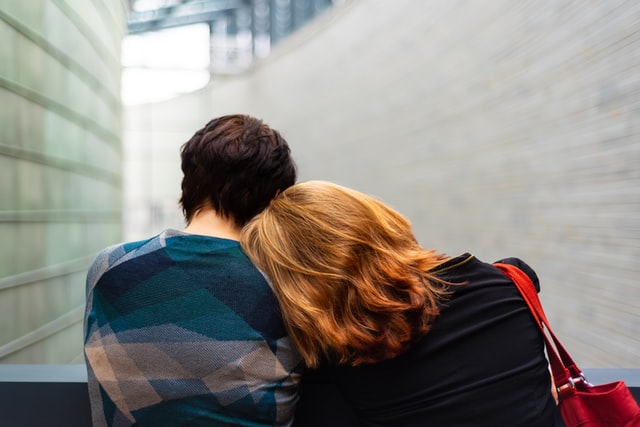 This is one of the most extensive resources for cancer support as it can connect you with programs in your area as well as online. Whether you're a patient, caregiver, or community volunteer, this is rife with resources for all of your needs. They can connect you to information centers, a patient lodging program for those who travel for treatment, transportation resources, and all sorts of other programs and resources for everything you could need.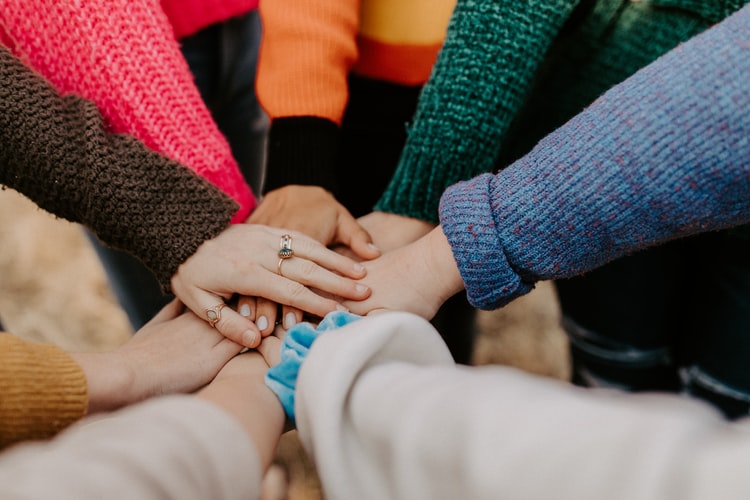 This is an online social media hub for cancer patients, survivors, and their loved ones to create profiles and connect with others. It offers an interactive experience where you can blog or chart your battle as well as keep friends and family updated on your progress. They also offer a free helpline 24/7 for you to talk to a counselor if you're struggling and need someone anytime. There are also affiliates in communities across the U.S where you can go in person and connect with professionals who want to support you. So if you're looking for resources and plenty of virtual programs, this is the right one for you.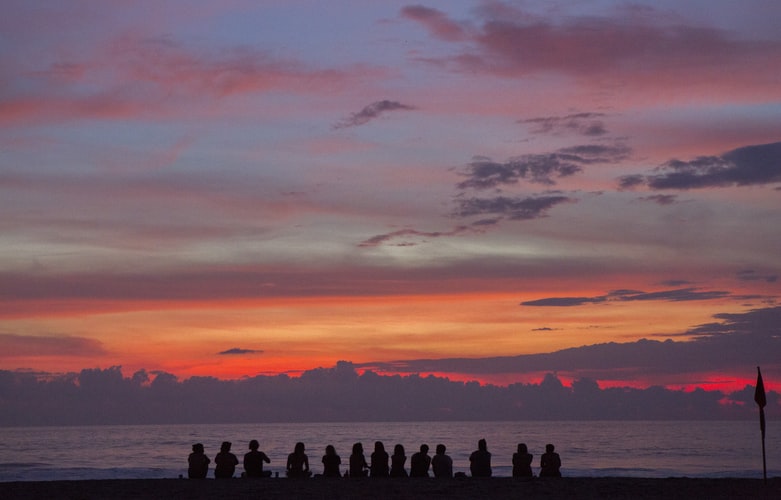 Benefits of Working With a Support Group
Mesothelioma is incredibly rare and due to its aggressive nature, it can be difficult to find others who are going through the same things you are. This is why it is so important for patients with mesothelioma to connect and for their caregivers to interact as well. Having an outlet, whether it is in person, virtual, or over the phone, does wonders for mental and emotional wellness.
Having others to connect with and share your struggles can help with your overall survival.
Due to mesothelioma's rareness, it can be difficult talking to others who haven't experienced the same symptoms or frustrations that come with such an aggressive illness. Having focused support from a community that gets what you're going through is a far more personalized experience. Most of these groups are also led by licensed professionals who are trained to help with the mental-health aspect of treatment.
There have been studies conducted that the quality of life for patients who have this kind of support network, is greatly improved. Part of why these mental health and mindfulness focused therapies and support groups are offered as complementary treatments in addition to traditional treatments, is because they greatly reduce anxiety, fatigue, and stress while improving the patient's mood and outlook.
Many of these support groups also come with additional resources for help with treatment costs, information about clinical trials, and additional caregiver support. Many cancer survivors say that their support system is what helped them get through the difficulties of treatment and gave them the strength to keep going.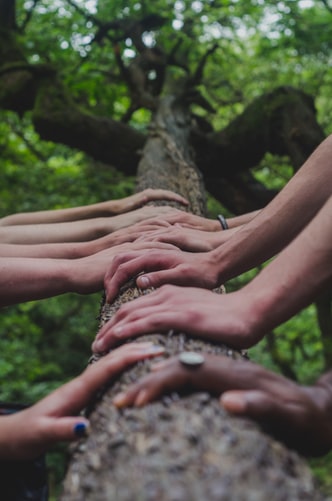 There is research to support that having these outlets can help with longevity as well.
Why Is This Important?
Getting outside support isn't just something that improves the patient's quality of life, but also helps caregivers, spouses, and families who are struggling as well. It can be overwhelming to handle the weight of mesothelioma and all of the challenges that come with that.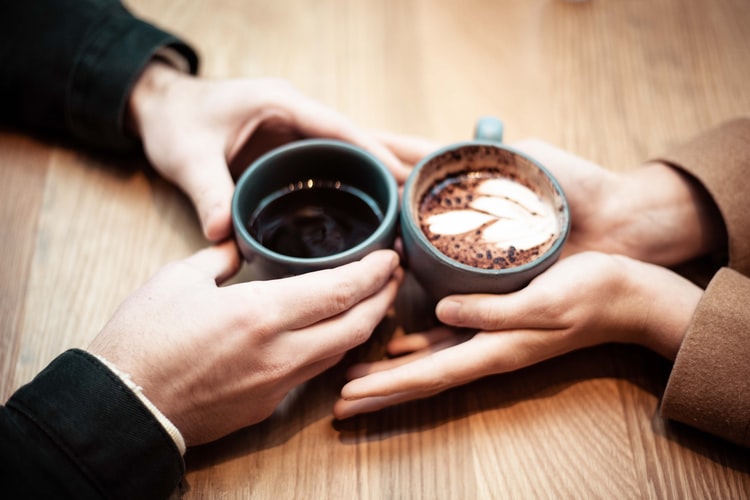 Surrounding yourself with support in as many forms as you can get is key to nurturing your mental health while you are enduring treatment.
Mental health is incredibly important in general, but mesothelioma takes so much out of those who have been diagnosed with it. It does a number on mental health because of the low survival rate and the intense treatments. Having good mental health improves your survival and makes going through everything that much easier. You can seek out mental health support groups, licensed therapists, or even look for mentorship to connect you with someone who has been through the same sort of situation.
As a caregiver or a family member of someone with mesothelioma, your mental health is also important to consider. It is difficult to be responsible for someone else instead of just yourself, so you need to build a support network that is willing to help you as well with the difficult days.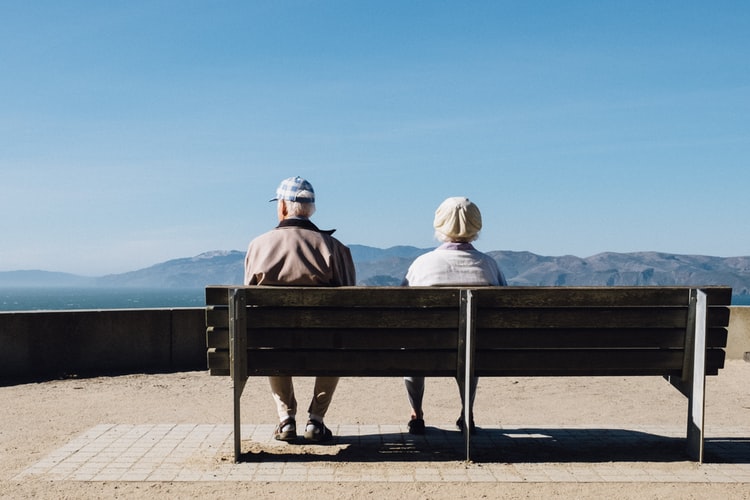 Emotional Mesothelioma Support
The emotional burden of mesothelioma is greater than most would assume. It can cause a lot of different emotional issues like stress, anger, confusion, depression, and a whole host more. It is important to utilize the resources that you have available to you either through your insurance, a mesothelioma resource group, or a cancer center. Depression and anxiety that follow a diagnosis of a life-threatening disease should be addressed the same way that you address your mesothelioma diagnosis. It requires the help of a health professional.
Whether that means seeing a therapist, getting on medication, or just talking with your doctor about options on how to manage it.
Emotional Mesothelioma Support
Depression comes with symptoms like mood swings, feelings of despondency, numbness, and problems with your typical sleeping or eating habits. Other symptoms that may crop up could be racing thoughts, feelings of panic, irregular heart rate, and all or nothing thoughts. Recognizing the symptoms of anxiety and depression is the first step to getting the kind of help you need.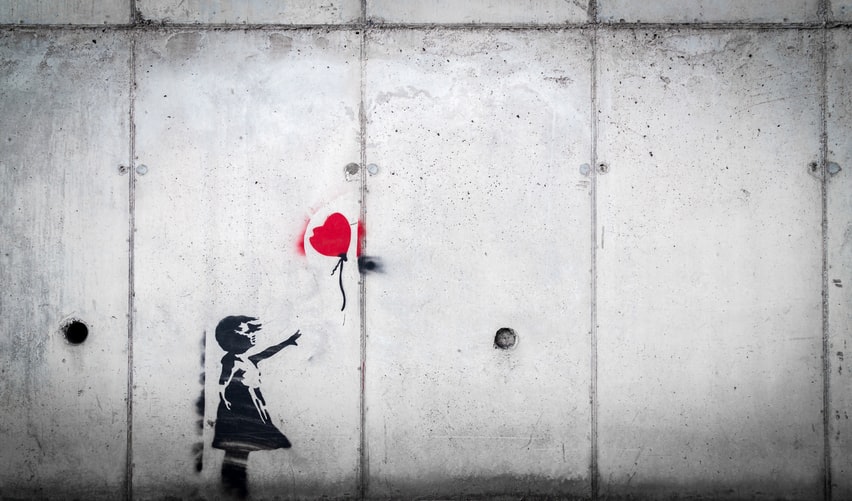 One of the areas of emotional support we don't often like to think about is receiving help for grief.
Grief
No one wants to think about their life expectancy and the possibility of it ending any time soon. However, if you have a partner or a family member who has been helping with your treatment they may need some support to cope with the reality of your prognosis. It may be a good idea to try to set them up with someone who they can speak with should you pass on.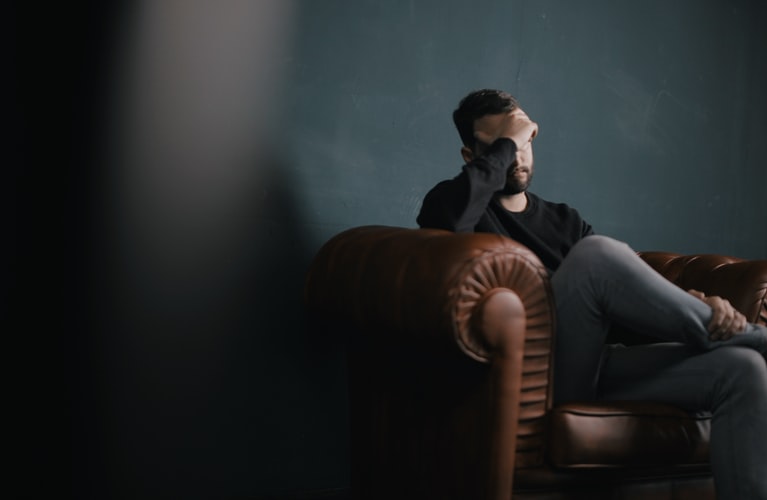 If you are a loved one or spouse who has lost someone to mesothelioma, your mental health in mourning is very important to prioritize. Seeing a therapist or joining a support group may offer you the kind of help and support you need to deal with this next chapter of your life. The goal of seeking out grief counseling is to understand the complexity of grief, take stock of your emotions and discuss them, learn to accept what has happened, figure out how life will resume from this point, getting yourself back out there to explore new friendships or relationships, and solidifying a continued support system.
It can be easy to slip into just pining for your life to be how it was before but moving on means accepting what can't be changed and starting a new beginning with what you have. While you are attending counseling or a support group with your family member before their passing, the professionals who run them may be able to help set you up with support for later.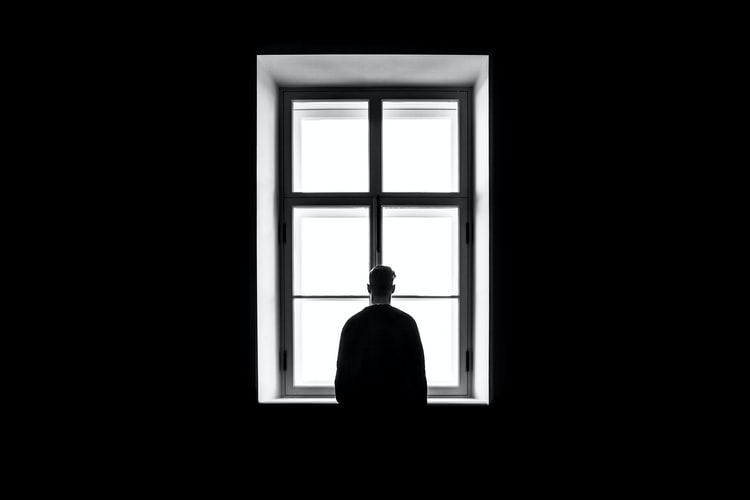 Mesothelioma Treatment Support
Medical procedures, treatments, and medications can be incredibly costly. Especially if you are someone who doesn't have insurance or access to the kind of specialists you might need to manage your illness. It can be emotionally and financially draining planning out your treatment options and trying to make it all work while you're struggling simply to keep going.
Thankfully, there are so many nonprofits and organizations that are dedicated to helping patients with mesothelioma and their families with the financial burden of treatment costs and other expensive needs.
Resources for Transportation and Travel
You may live in an area where it is difficult to get to the right kind of treatment centers or doctors that specialize in mesothelioma. Due to its rarity, many patients have to travel to get the right surgeries and other treatments that are necessary for managing mesothelioma and other asbestos-related illnesses. Certain nonprofits and other organizations have planned for the patients who can't afford to or don't have the ability to get to and from their treatments in other places.
The Air Charity Network as well as the Corporate Angel Network have made it their mission to provide free flights to those with mesothelioma and other forms of cancers to get to and from cancer centers that have the doctors and the technology that they need for the management of their illnesses. If you require lodgings while you're traveling and can't afford a hotel or other accommodations The American Cancer Society has provided a network of lodging options for patients and their families while they are traveling for treatments.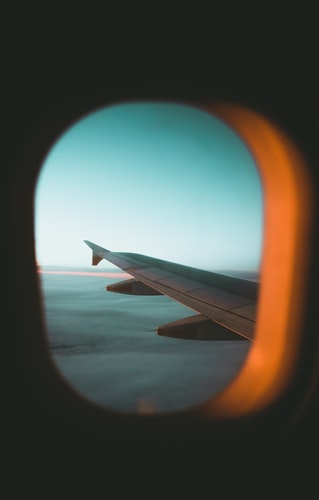 If you're a veteran as well, you can contact the Fisher House Foundation for help with finding lodgings in a network of over 85 houses that they own.
Community Help
If you're struggling to find a community to rely on while you're going through treatment, you can look online to find out if there is community support for mesothelioma or other cancer patients in your area. The American Cancer Society and The United Way have resources to connect you with community support in your area. That way you can feel comfortable knowing you have a small or large group of people who can offer you emotional support and a helping hand close to where you live.
Your local community center, hospital, or church, may even offer support groups for those struggling with cancer and their families to go to.
Treatment Assistance
Medical treatments are incredibly expensive and mesothelioma affects a lot of working-class people who may not be able to afford those treatments or have insurance that can cover them. There are grants you can apply for as well as nonprofits you can reach out to that are willing to help you reach out to financial programs and explore options with social security and Medicaid. No one wants to be caught without options for their treatment so it never hurts to reach out and see what might be available to you.
If you've also been the victim of negligence from your workplace that led to your mesothelioma diagnosis, you may be able to pursue financial compensation. Working with an attorney that can fight for your needs can open up a lot of avenues for aid. You may be able to get compensated for your travel expenses, equipment, treatment, and if it gets to that point funeral and burial help.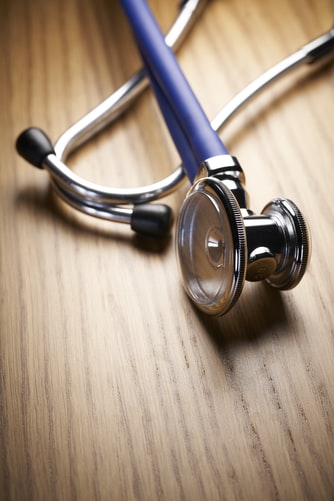 Virtual Assistance
In times like this when we are facing a global health crisis, you may still need and want that community support. Without being able to reach out to one another physically, you may find that virtual connections can make all the difference. There are dozens of online support groups and resources you can reach out to simply to talk or exchange advice. You can reach out on tailored forums and discussion boards to talk about how you manage nausea, balancing life and your illness, and improving the quality of your life.
With the popularity of zoom and other video calling apps, as well as phone calls, you can also have those face to face interactions you might be missing while you're social distancing.
Mesothelioma Awareness
Another great perk of reaching out to communities for assistance in spreading awareness of how asbestos is spread and what it can do. There has been a large effort made across the U.S to spread awareness and participate in fundraisers to stimulate mesothelioma research to find a cure.
There are certain days devoted to spreading that awareness, such as Mesothelioma Awareness Day and National Asbestos Awareness Week. These days, cancer centers, government agencies, and organizations that are focused on asbestos prevention and providing support, all put out messages on this day to spread awareness for this incurable disease.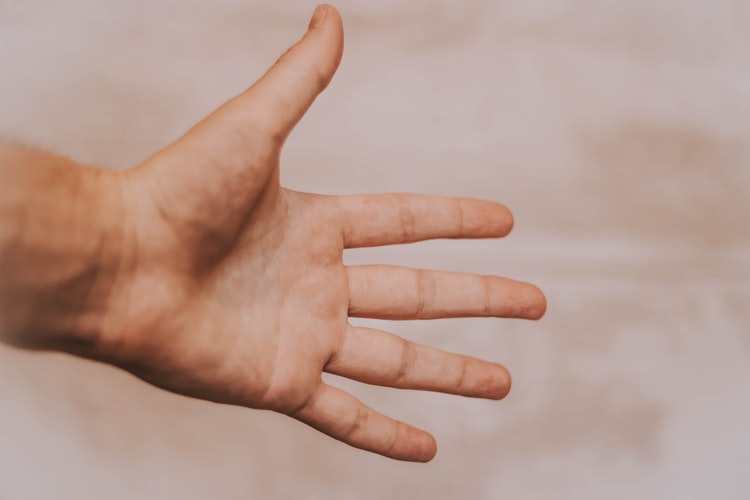 This may seem like a silly thing to do to simply talk about asbestos and what it can cause, but bringing it to the forefront of everyone's minds can help so considerably with morale. If you know that others care about what you have and are focused on research and prevention, it can help you feel seen by others.
Spreading awareness and holding accountable companies who have neglected their workers is one of the greatest measures you can partake in to prevent mesothelioma. That and donating to research centers so we can find a cure for this disease.