Todd Shipyards
Todd Shipyards was one of the most prolific Navy ship builders before and during World War II. The company employed people throughout the U.S. and had locations in Brooklyn, Seattle, Los Angeles, San Francisco, New Orleans, Galveston, and Houston.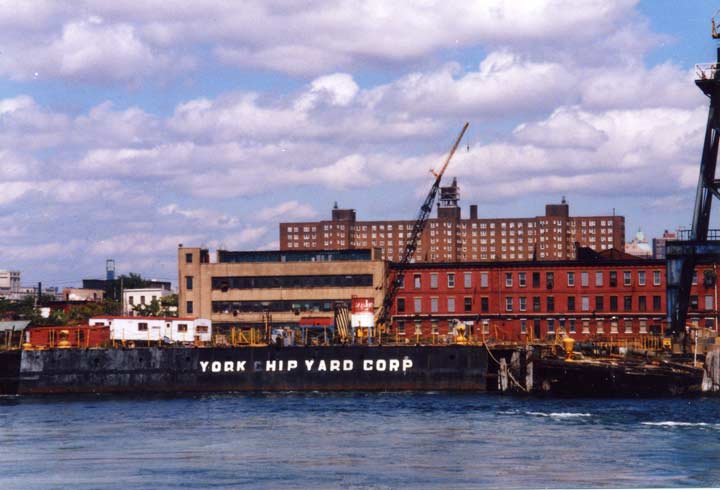 Todd's use of asbestos in the ships was standard operating procedure through the 1970s, because the material was thought to be a safe insulation to protect vessels from heat and chemical damage. Unfortunately, as people who worked in and built these ships later learned, exposure also leads to potentially deadly cancer.
According to SEC reports filed by Todd Shipyard Corporation, by 2008 the company was already defending 14 claims for mesothelioma and related malignant ailments as well as 496 non-malignant claims for similar injuries related to toxic exposure. The company reported that as of June 2008, Todd Shipyard had reserved $5.4 million for paying out settlements and lawsuit judgments related to bodily injury liability claims as a result of lung problems and other related claims.
Court documents show that although Todd has already settled multiple lawsuits, the company might owe more than $20 million for damages. Many of these lung cancer lawsuits originated from former employees who encountered prolonged exposure at the Brooklyn Yard and Los Angeles location. Research shows that shipyard workers and military veterans who worked on these ships between 1940 and 1979 have the highest risk for developing health problems.
Unlike other types of malignant illnesses, mesothelioma has been scientifically proven to only be caused by asbestos exposure. Since many employees of Todd and other shipyards say they came home covered in insullation every night after working their shifts, it is not shocking that so many employees later developed illness from inhaling this toxic material. However, it sometimes takes years for someone who has been exposed to develop serious health problems. Many might not be aware that their illness is a result of a job they did multiple decades ago. This condition affects the thin tissue lawyers that cover internal organs such as the lung, abdomen, or heart. Symptoms sometimes don't surface for up to 40 years but can include chest pain and shortness of breath, painful coughing, and abdominal pain or swelling. People who work in these types of environments are at risk of inhaling fibers through their lungs and absorbing it through their skin. In some cases, family members who lived with ship workers who came home covered in the insulation fibers were also injured.
Due in part to lawsuits related to employee illnesses, Todd Shipyards filed for bankruptcy and was later acquired by Vigor Industrial in 2010. The shipyards still operate in Brooklyn, San Francisco, and Oakland, although knowledge of toxic insulation risks today means there are better safety procedures now than for employees who became ill from working at the old shipyards.